6 benefits of a smart lock system for your home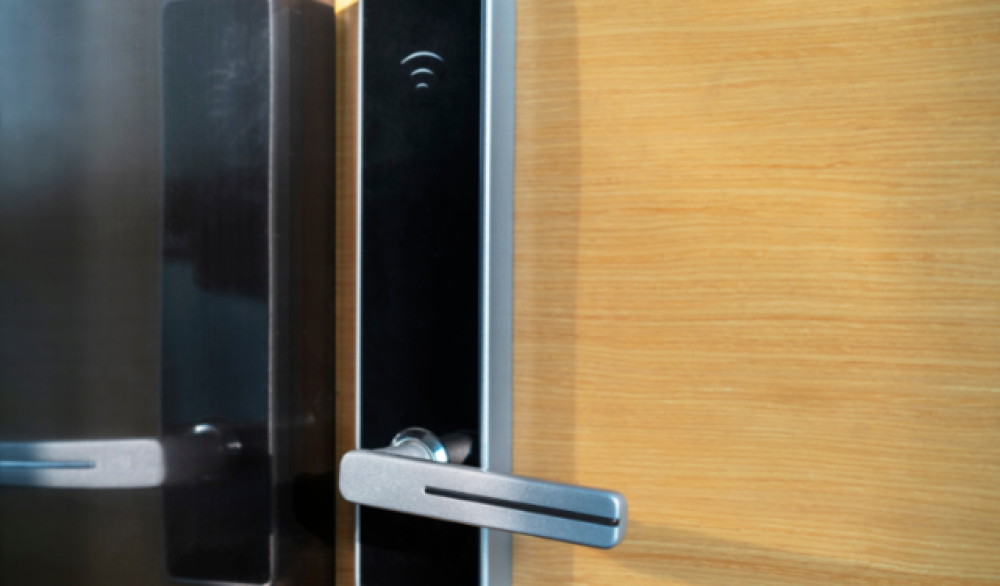 If you're like me, these cold and snowy winter days have you dashing from the warmth of the car to the warmth of inside your home.
You're likely carrying a full load so you can bring everything in from that trip to the grocery store all at once.
That probably also means you don't have a free hand to find the house keys in your pocket to unlock the door. Brrr! So much for a quick escape from the cold.
Lucky for us, then, that smart technology is making doors easier to unlock by punching in a code, touching of a finger, speaking a keyword or even just by approaching with a connected smart phone nearby.
These conveniences also help level up accessibility without compromising the security of your home. And, you'll never worry about locking yourself out again.
The St. Catharines Design District is bursting with businesses that specialize in the latest technology for your home. Paul Giesbrecht joins us from HELT, a local Design District business specializing in manufacturing front doors, to offer a look at the benefits of smart locks for your home:
Enhance accessibility without compromising security

Easy to install

Many ways to lock and unlock your door

No more FOLO

Not easily fooled

Stands up to Canadian weather
Enhance accessibility without compromising security
Smart lock systems offer home automation that unlocks your door when you get home and securely locks it when you leave. By connecting smart locks to smart phones, you can monitor its activity and program access for other household members, visitors, contractors, or whoever might need access that you can delete when no longer needed.
Easy to install
There are smart locks that mount on the inside of your existing door lock and can be ready to use within 3 minutes without any further assistance. No screws, no drills. The newest models can be installed right into the door or frame, making it flush with the surface with wear-resistant touchpads that are easy to sanitize.
Many ways to lock and unlock your door
The simplest keyless systems work similarly to modern home safes and garage door openers by using a code that is entered with a keypad. Others use fingerprint scanners, WIFI or Bluetooth. So many options to suit different needs and comfort levels
No more FOLO
Stop hiding spare keys under your garden gnome. With smart locks, you'll always have a code or a finger you can use to open your door, helping you get a grip on your FOLO (fear of locking out). Enjoy your daily jogs, walks or other outdoor activities without the inconvenience of housekeys in your pockets.
Not easily fooled
Unlike in many Hollywood movies, you can not use a dead finger or a fingerprint that's been lifted from another object to open the door. With an endless number of possible code combinations, there's a better chance of winning the lottery than fooling the modern smart lock.
Stands up to Canadian weather
One questions we often hear is if it will work in colder temperatures? Absolutely. The weather does not have an impact on the system. In case of a power outage some of the systems can still hold uninterrupted power inside the unit for several hours for emergency entry. The system will not automatically unlock the door without access to power and can still be opened with a regular key if necessary (so, don't throw away those keys just yet).
Technology is pushing our world forward on all fronts. Your windows and doors are no exception. The smart door of tomorrow offers you many options from ease of entry to comfort and security. Keyless is the key here.